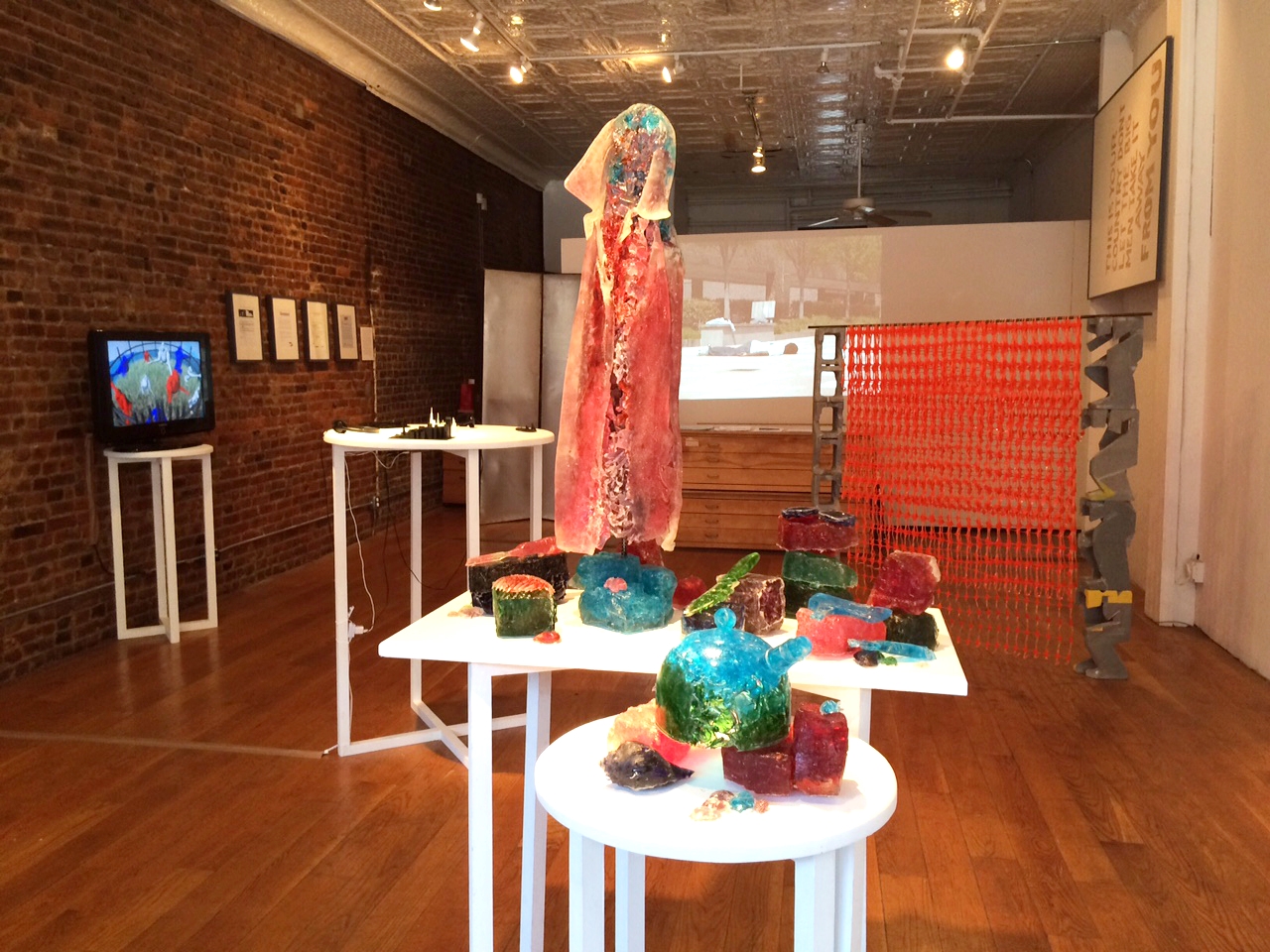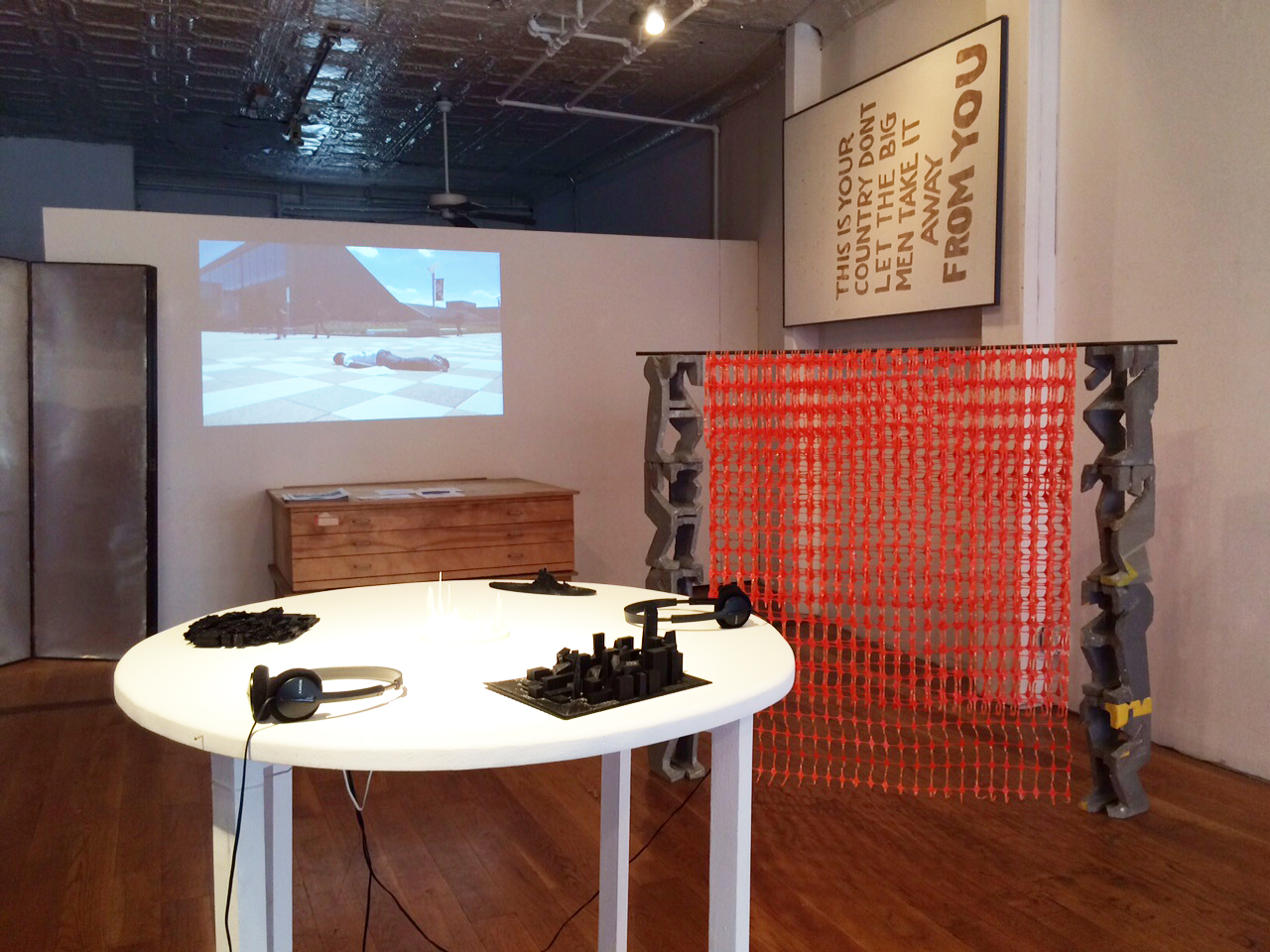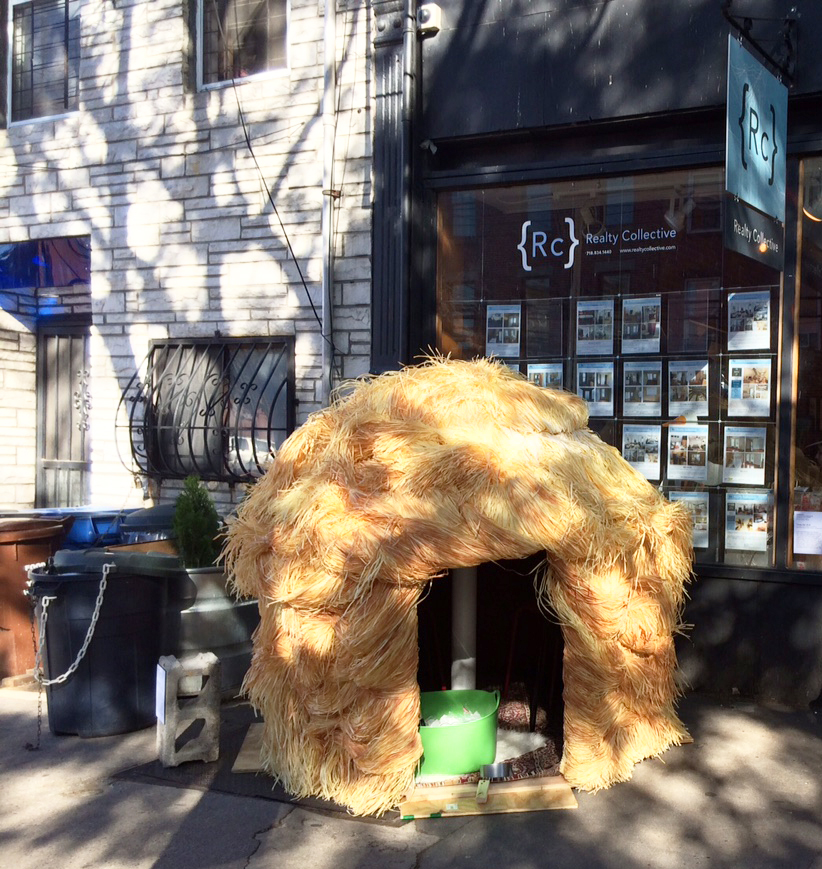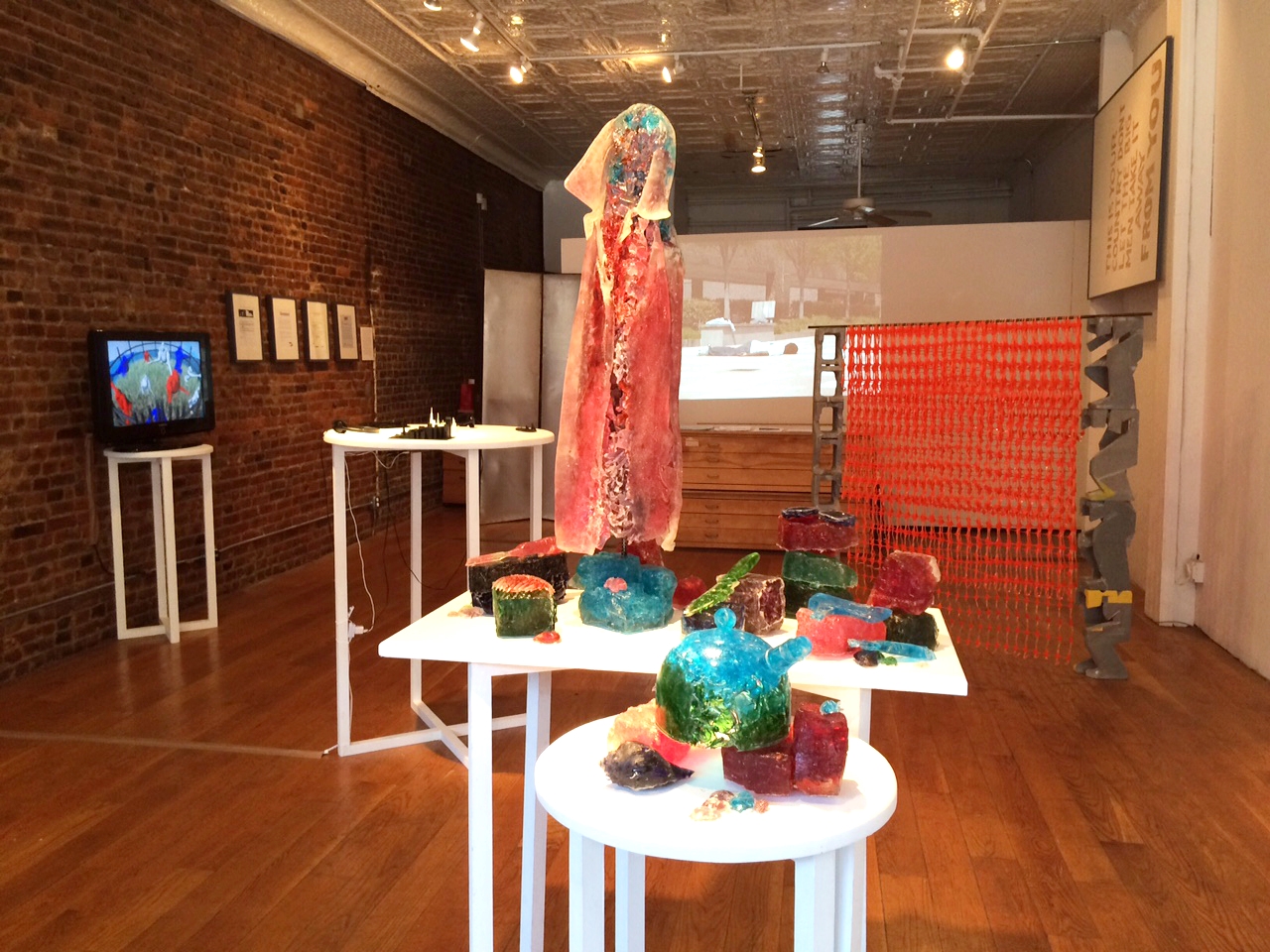 Gut Rehab
A project "un-organized" by Rachel Owens
Realty Collective, 351 Van Brunt Street, Brooklyn 11231
June 12 – July 10, 2016
Gut Rehab is a site-specific, multi-disciplinary project exploring issues surrounding hierarchies of space. Contributors to the project were given a PDF prompt containing images and the below list of words:
Air Rights – Colonies - Co-ops – Development – Drones – Food - Fronts and Backs - Garbage - Gentrification - Grocery stores – Habitat - Landscape – Maps – Migration - Occupation – Parks - Public – Private – Racial Isolationism - Real Estate legislation – Redaction - Schools – Sculpture - Sidewalks – Stoops – Sustainability - Territoriality – Volume - Art…
Who takes up space and who doesn't (or doesn't even think to ask for it)? Who gets to be in a specific space and why? The project uses its Red Hook location as a microcosm of the circumstance of spatial occupation, not just in New York City, but globally, across state, national and international lines. Artists, designers, writers, musicians, curators, organizers and activists were given a very wide reaching prompt, such that the works become the thesis instead of the curatorial thesis being predetermined.
Artists are often the first colonizers in terms of gentrification. Embracing the complicit nature of the artist within development and urban displacement, the project poignantly takes place inside a working real estate office. Realty Collective, on Red Hook's main drag of Van Brunt St, donated their historic storefront to provide a meaningful context. The project includes an ongoing exhibition of artworks, as well as events, performances and its very own newspaper. Please contact gutrehabproject@gmail.com for email updates about performativeevents.
Douglas Cameron, Jennifer Dawson, Richard Fleming, Gabriela NY and Allies, Jason, Guevara, Emily Greco, Adam Helms, Christopher Jiles, Art Jones, Matthew Lusk, Tricia McLaughlin, Tommy Noonan, Rachel Owens, Laura Ortman, Allyson Vieira, Mira Schor, Ilya Shipilovskikh, Paul Anthony Smith, Ana Wolovick, Jasmine Yeh, Scott Zieher
Tricia McLaughlin and Richard Fleming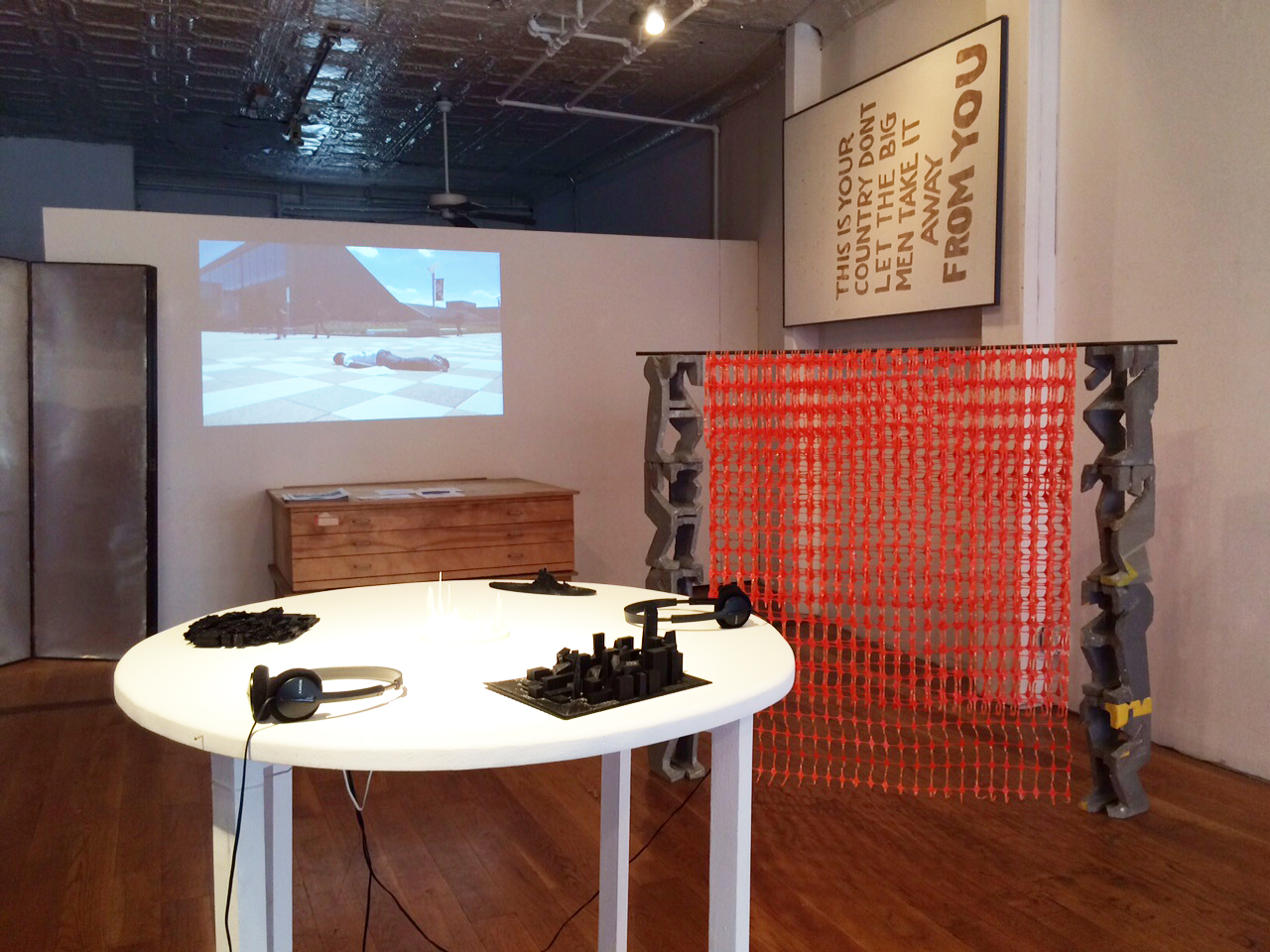 Art Jones, Allyson Vieira, Matthew Lusk, Christopher Jiles
Art Jones, Paul Anthony Smith
Rachel Owens, Ana Wolovick
Laura Ortman performing at opening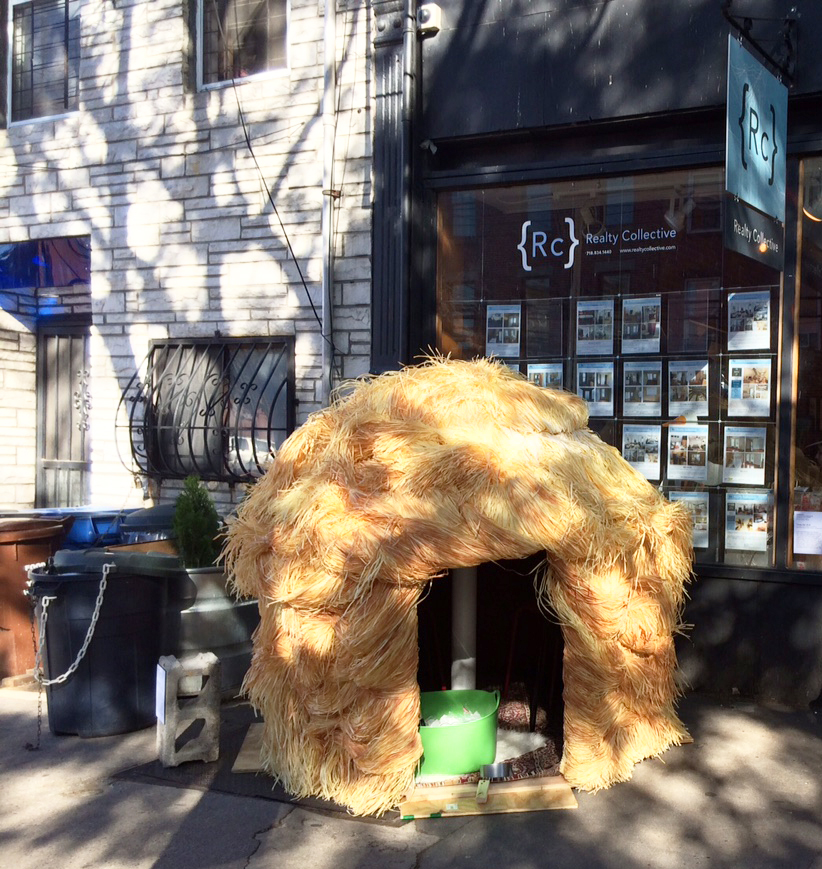 Corbin Laedlein
The Front and The Back: Community Dialogue on Global and Local Occupation and Displacement
Workshop organized by Gabriela NY and Allies
Tina Cocadiz and DJ Arucan
The Front and The Back: Community Dialogue on Global and Local Occupation and Displacement
Organized by Gabriela NY and Allies