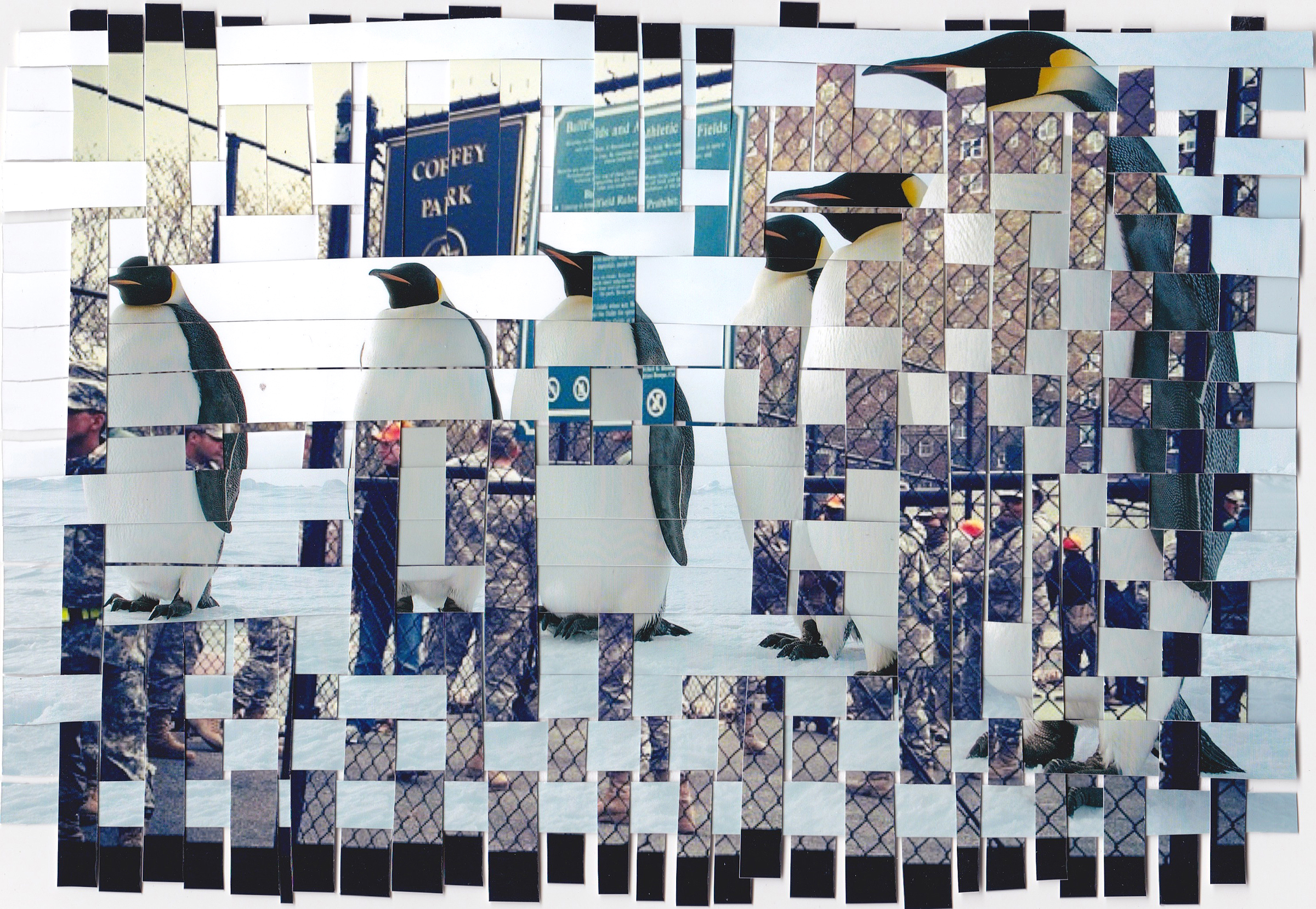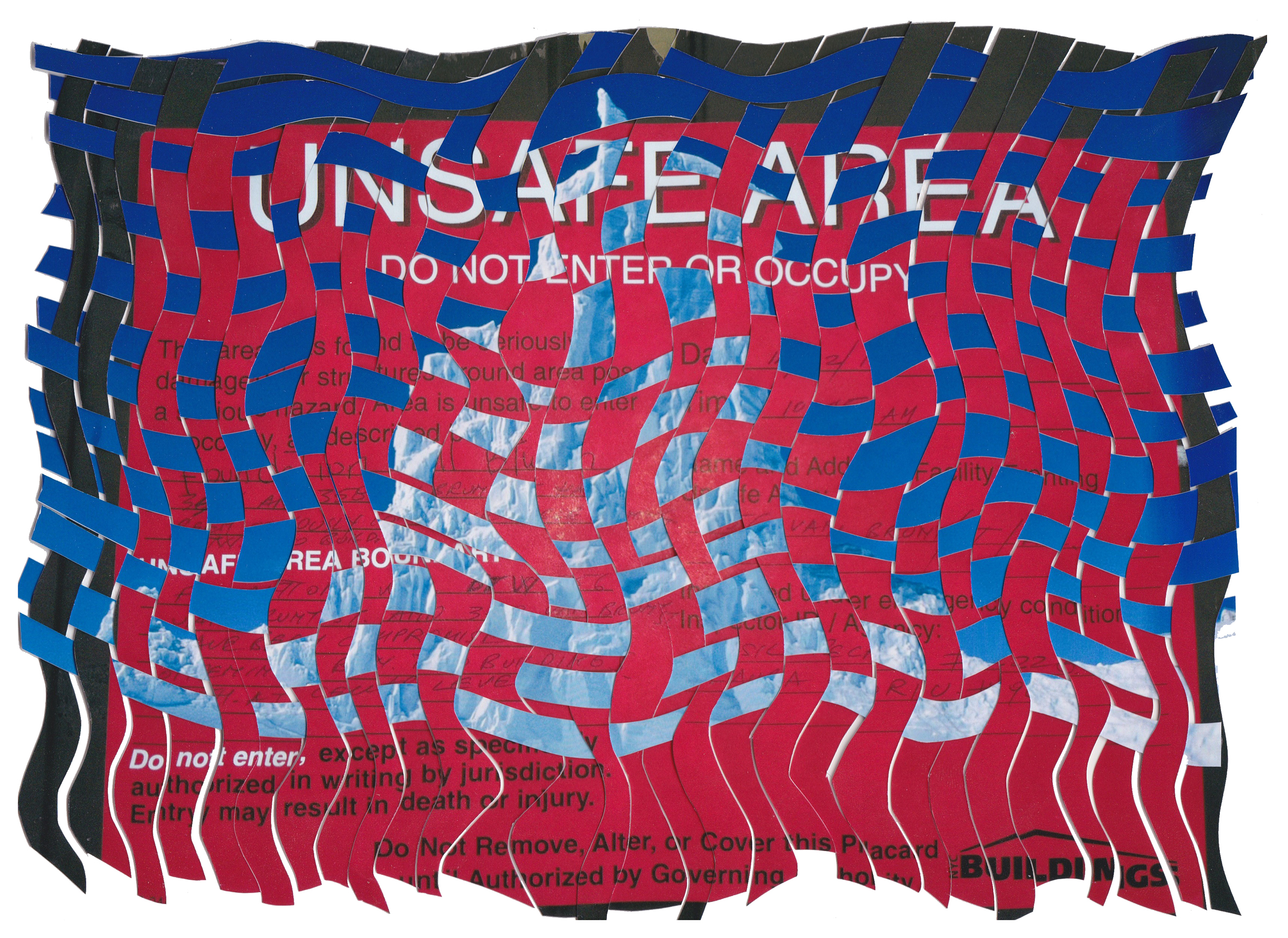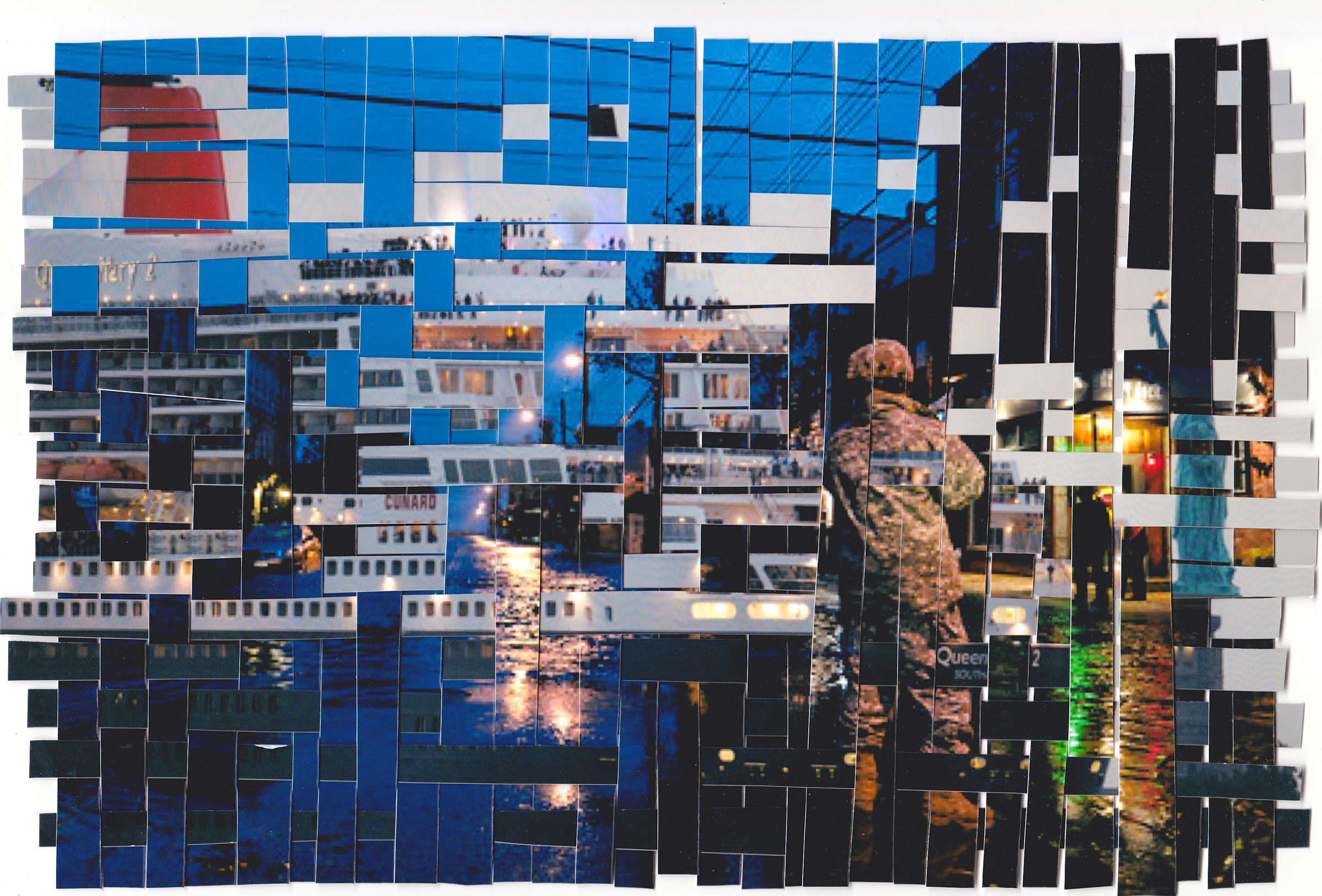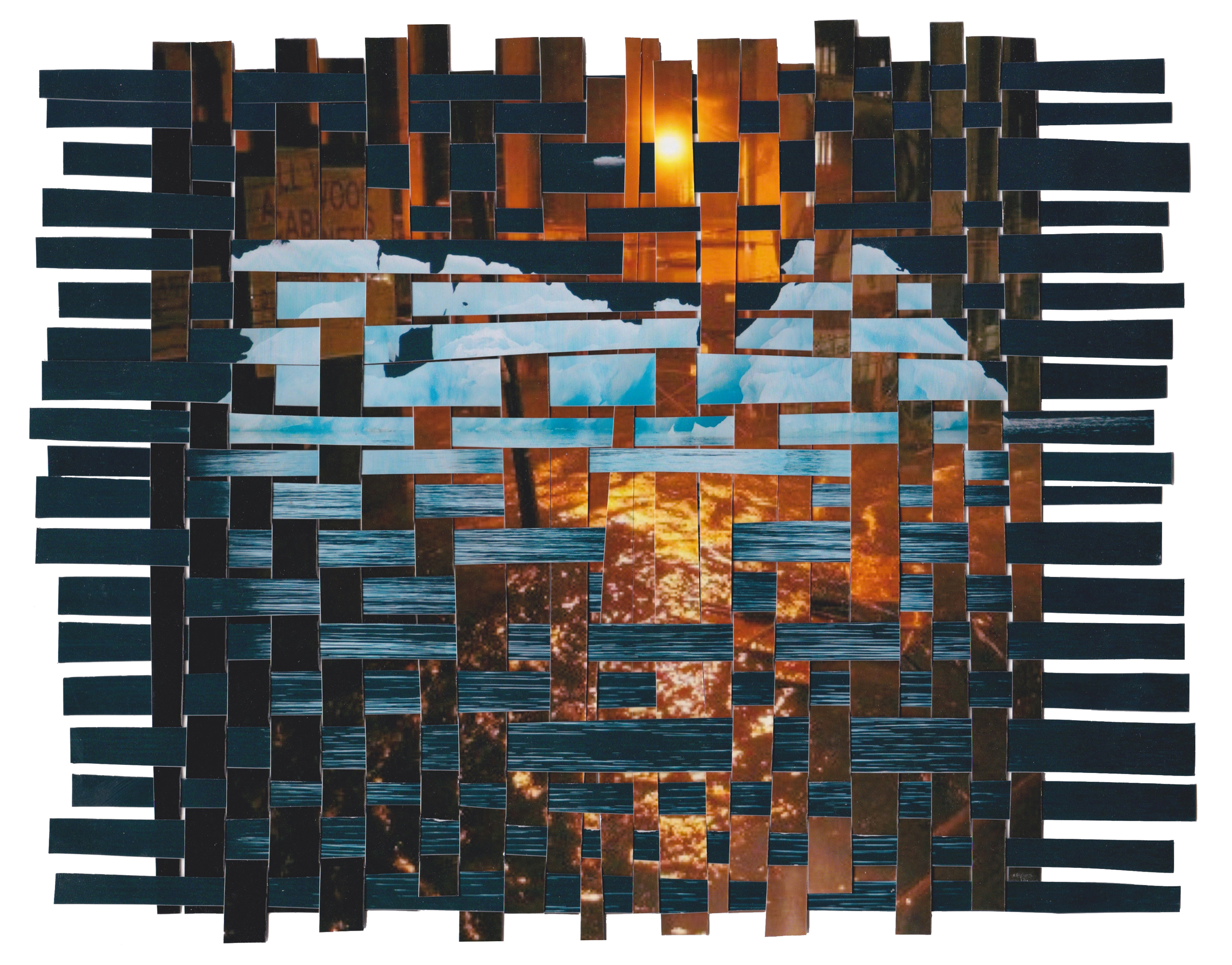 Soft Edges 2013, Track 13, Nashville Tennessee
Soft Edges refers to the method of rebuilding dunes and mud flats around flood zones as protection during major storms. Owens lost her Red Hook (Brooklyn) home of over 10 years due to flooding from Hurricane Sandy.
Running concurrently with her opening at the Frist, the show features works on paper, textile, and video, the exhibition is directly related to both the artist's post-storm experience as well as to Inveterate Composition For Clare. Over a dozen of her woven collages juxtapose images both personal and from the internet, relating to the storm's environmental and socio-political impacts. The physical process of weaving the imagery gives the work a bas relief dimensionality.
The newest in a series of leather works, Black Hole is a patchwork skin of Antarctica hand-stitched made from bits of salvaged clothing, handbags, fur coats, and rubber. The soft, mostly black piece is a contrasting companion toInveterate Composition.
1st @ Service (diesel)
woven collage, 15x12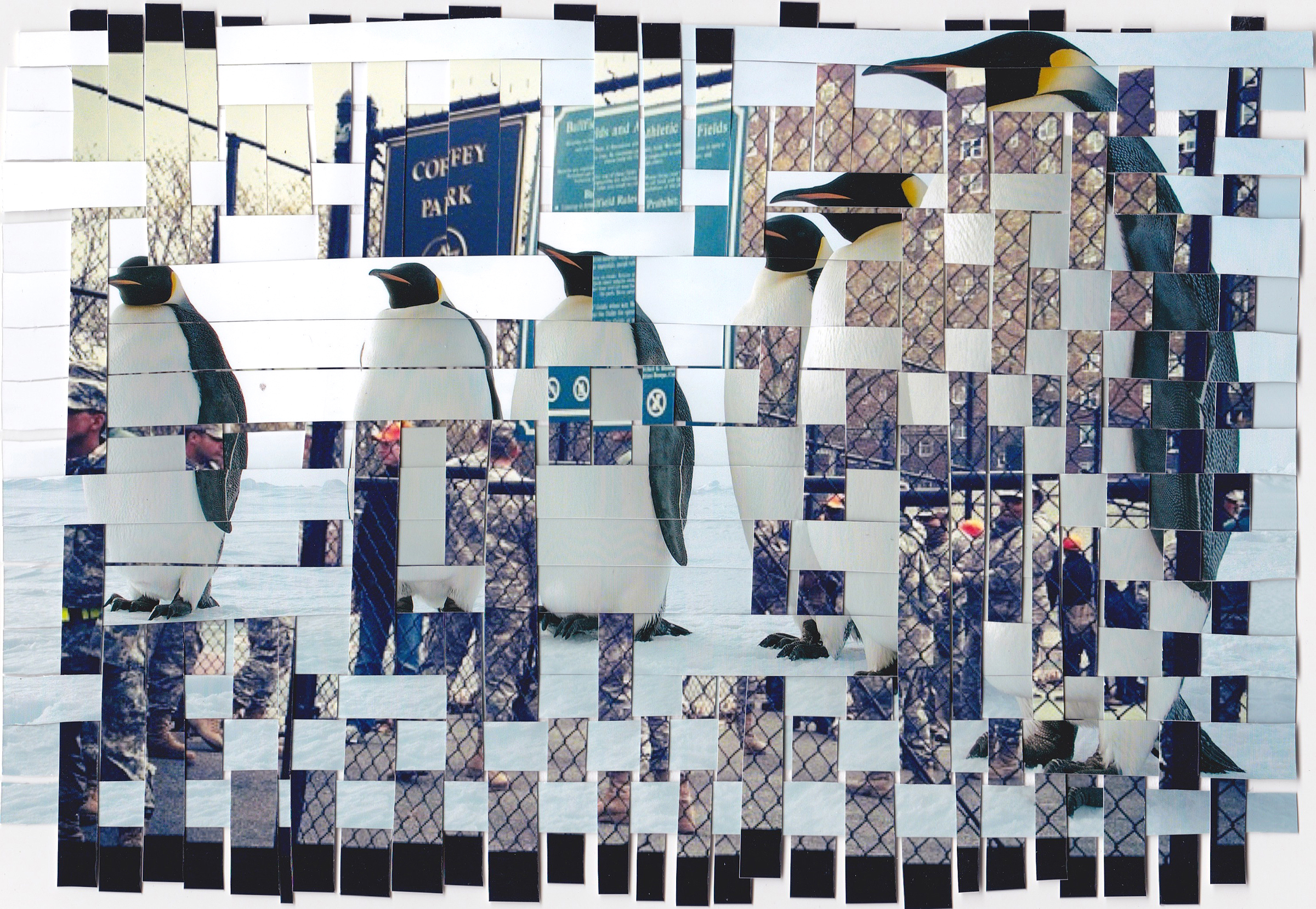 Emperor, 2013
woven collage, 15x12
Ghosts, 2013
woven collage, 15x12
Hannah's Birds, 2013
woven collage 15x12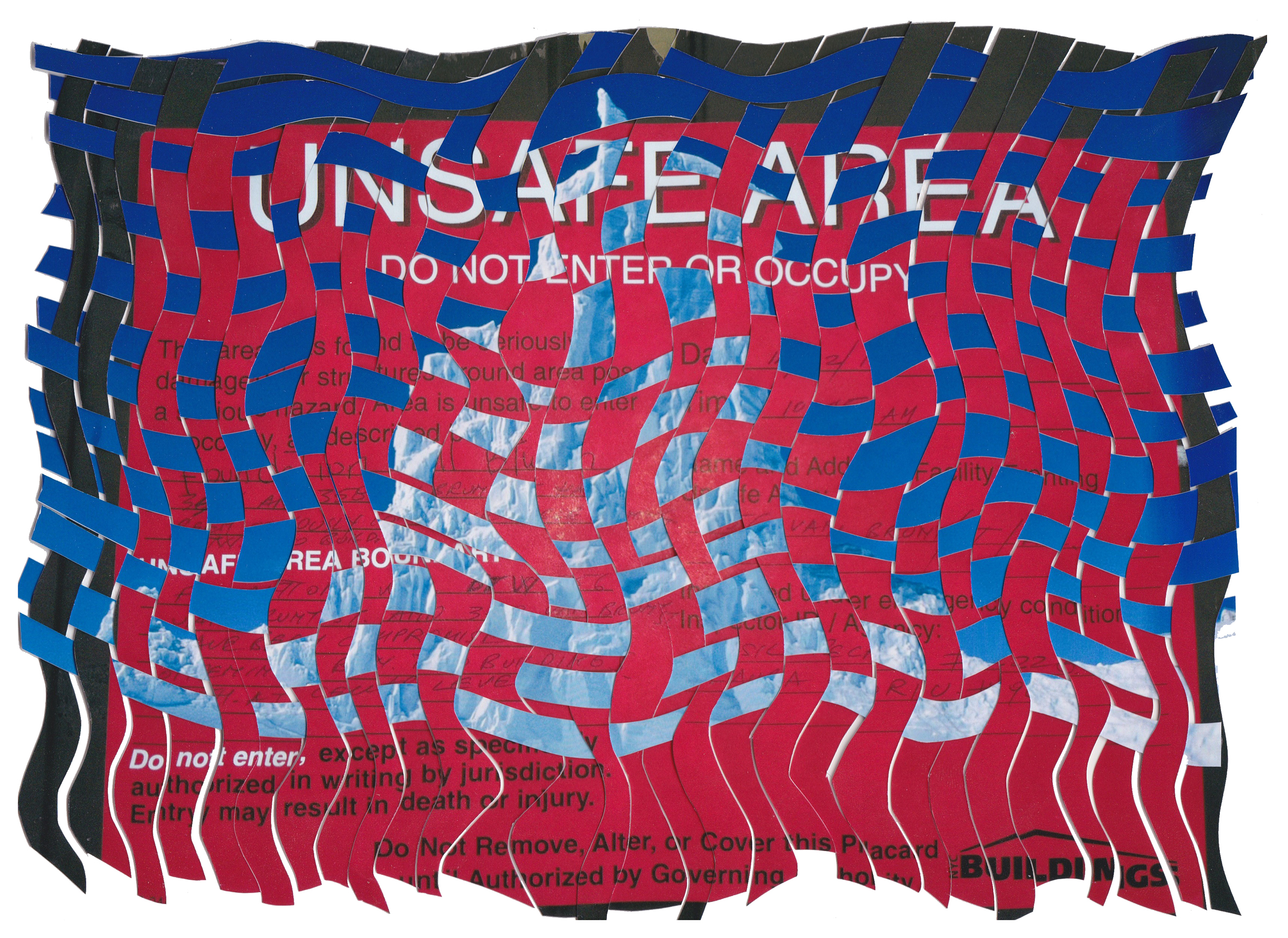 Unsafe Area, 2013
woven collage, 15x12
Weather Pattern, 2013
woven collage, 15x12
Power Structure, 2013
woven collage 15x12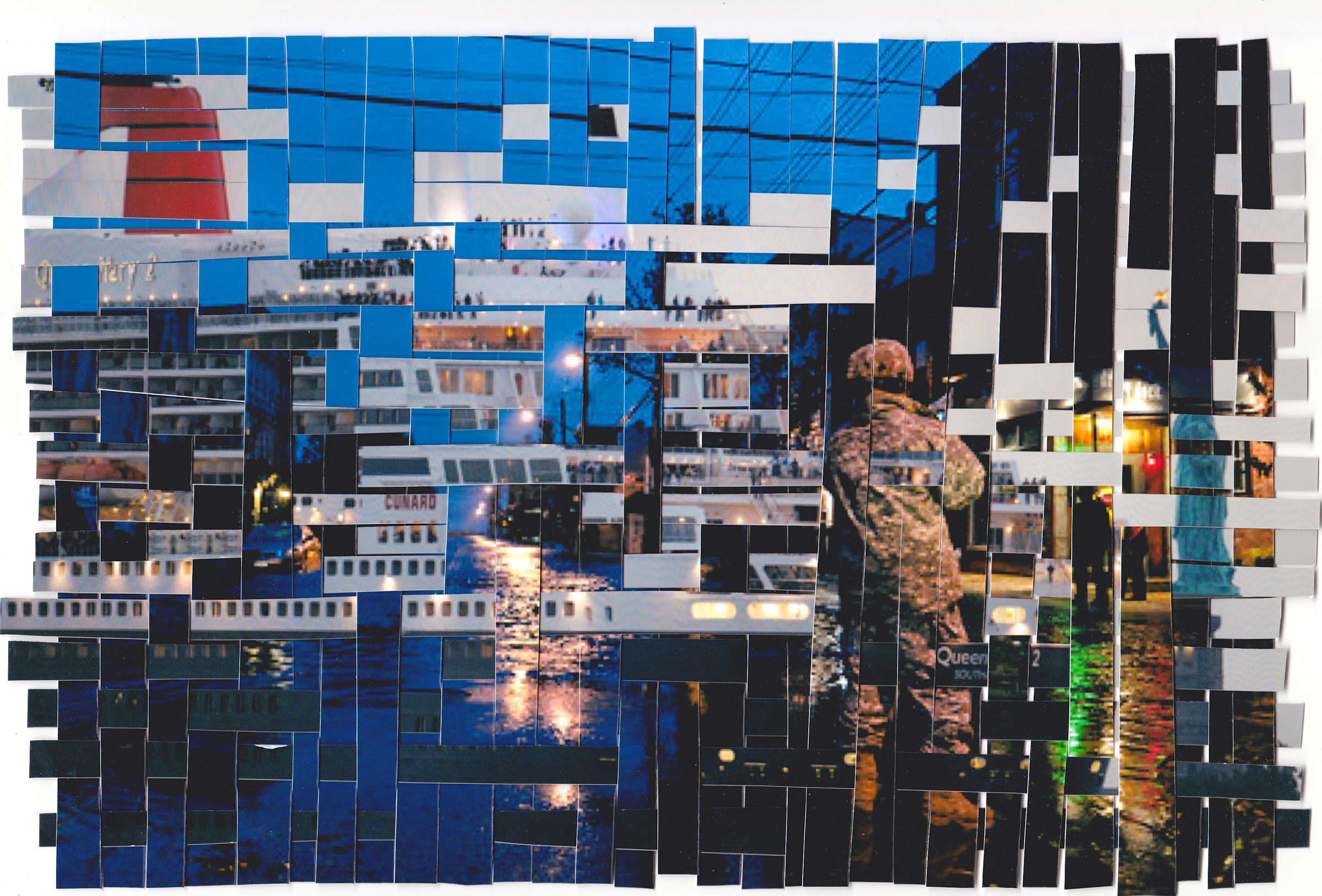 QE2 on Van Brunt, 2013
woven Collage, 15 x 12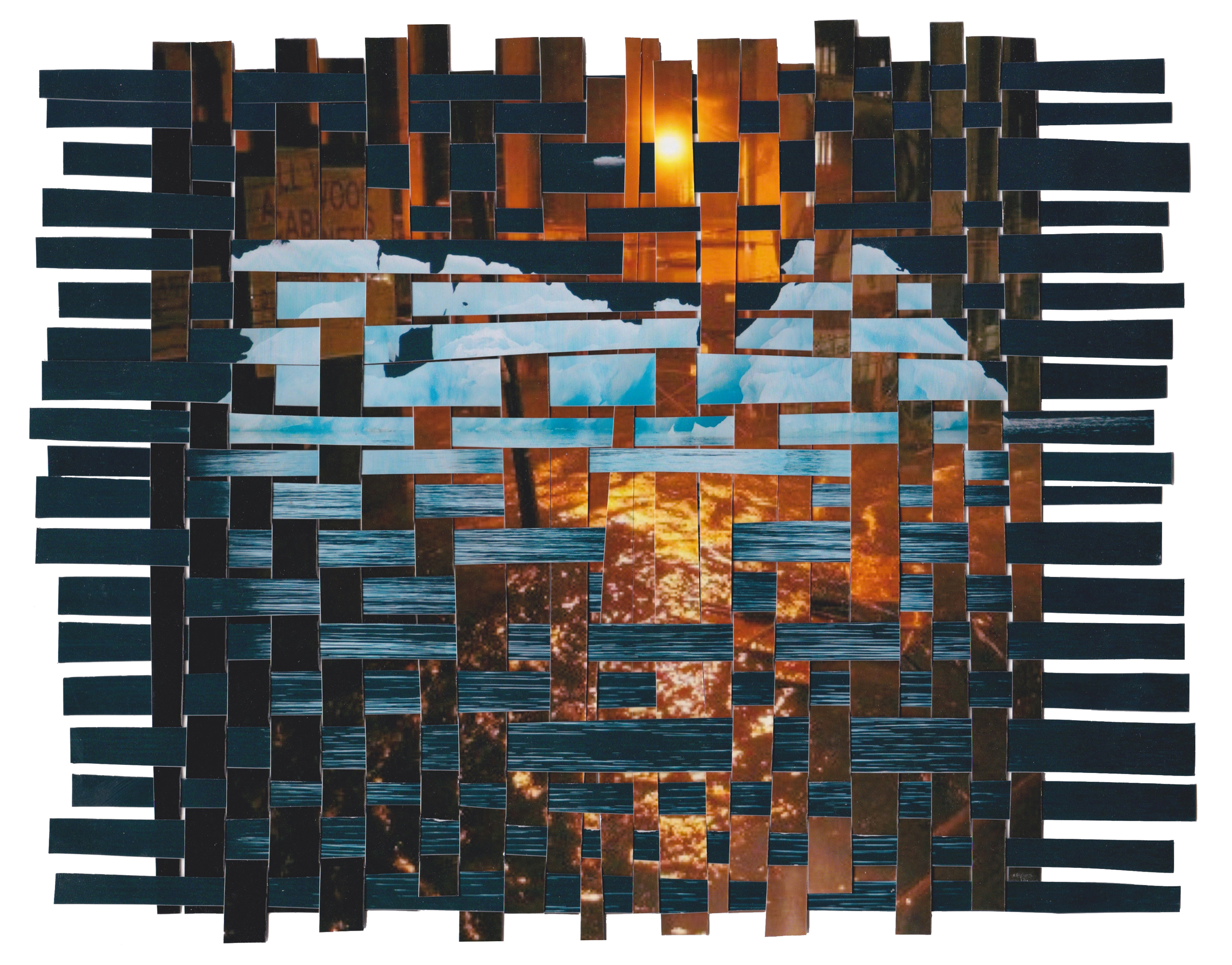 Sunset, 2013
woven collage, 15x12
Whale in Red Hook houses, 2013
woven collage 15x12
Troops, 2013
woven collage, 15x12